Kintsugi traditional, Rebirth

I am very attracted to regenerating broken things and adding new charm. The world of Kintsugi, which is not only repaired but reborn as something different. The time to face the vessel and slowly stack it is the most enjoyable.
In normal work, it is good to get results immediately, but I think that it is Kintsugi that produces good results after a while. And even if things don't go well in one try, I think the great thing about Kintsugi is that you can try again and again and gradually get closer to what you want.
Restoration of this lacquer, which has been carried out for a long time in Japan, requires labor and skill, but I feel that I was taught that the result may not be obtained in a hurry.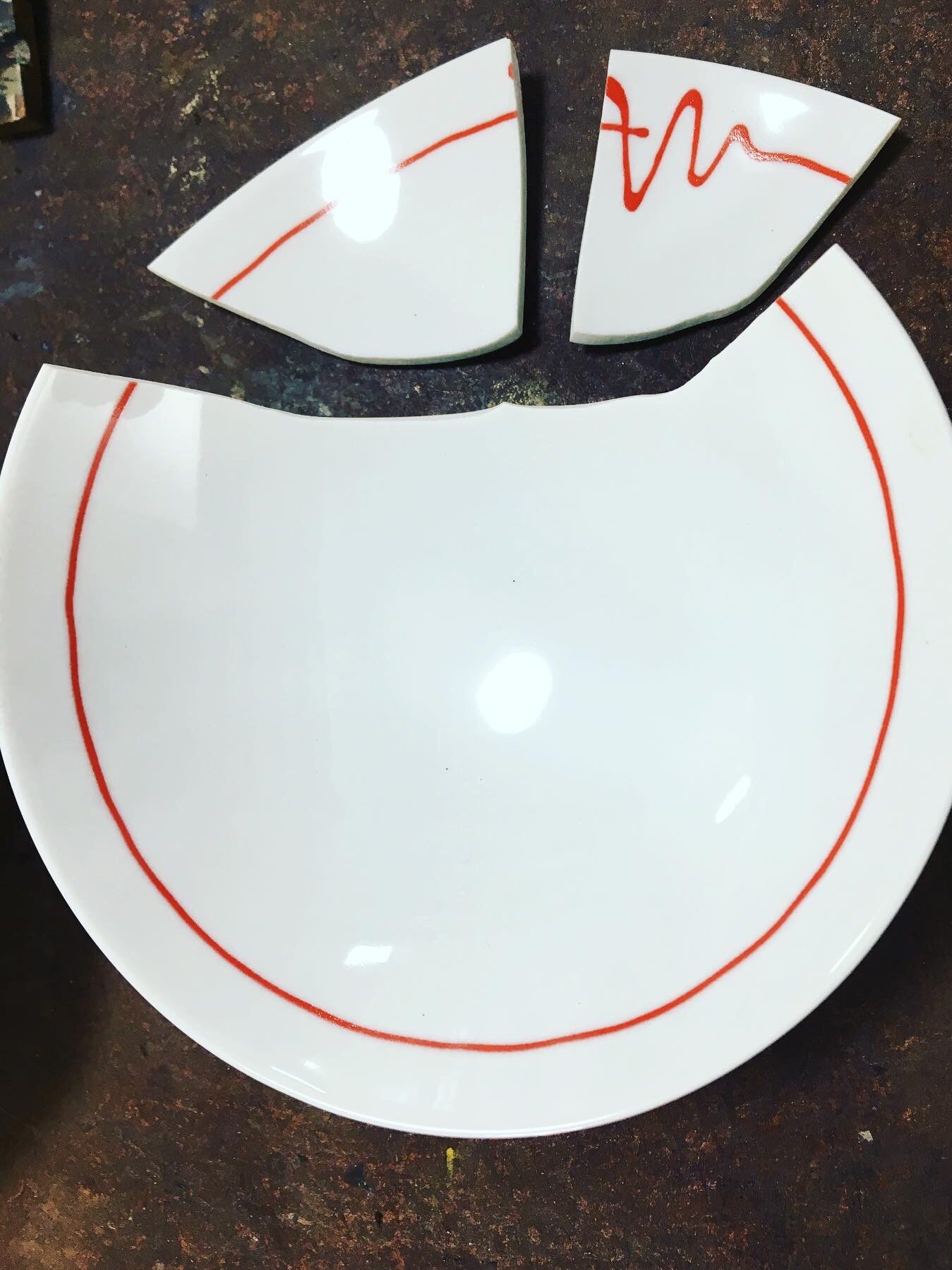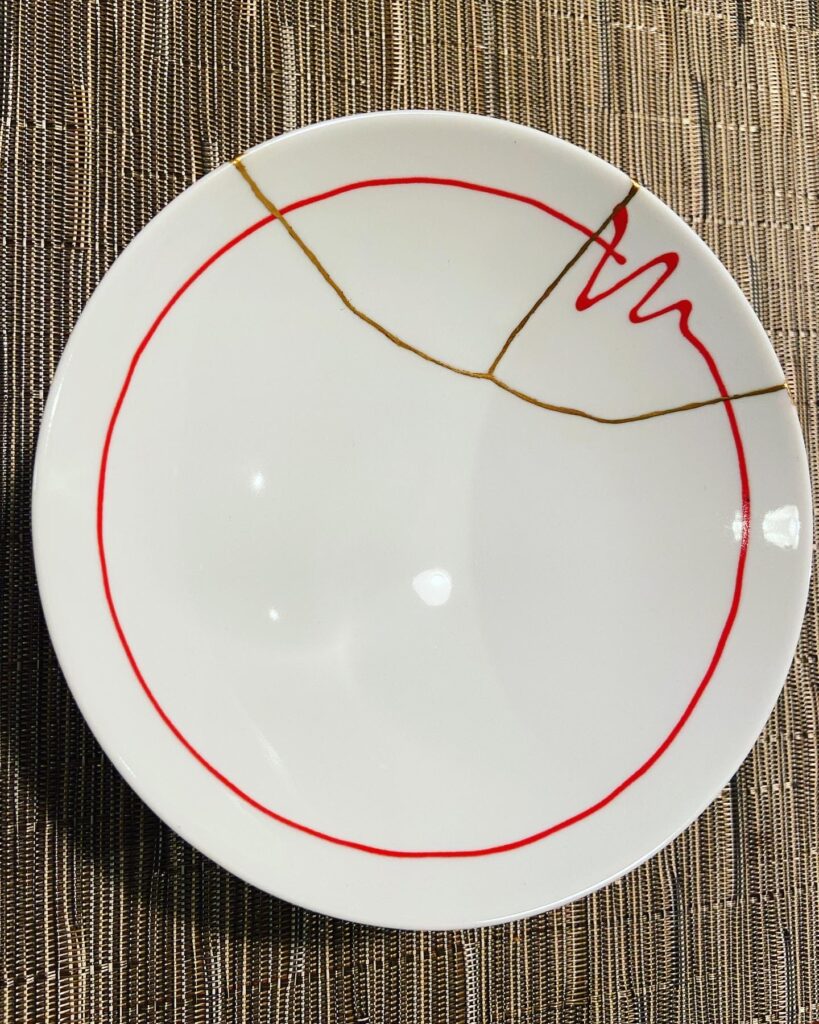 After restoration, it is firmly adhered by the power of natural lacquer, and it is durable enough not to be afraid.
It is important to dry it thoroughly and let it harden over time.
It can be applied not only to Japanese ceramics, but also to western tableware, glass, wooden products, and lacquerware. It is not suitable for pots used outdoors or casseroles used at high temperatures exceeding 200°C.
About the difference from modern Kintsugi
Modern kintsugi, which is often confused, uses epoxy resin for bonding and filling, and there is a hybrid method that uses real urushi lacquer and gold powder in the final stage, but modern kintsugi is usually all synthetic resin and completed in one day.
I'm still worried about synthetic resin for things that you put directly into your mouth, but it's good for ornamental purposes such as decorative plates, figurines, and accessories.
At Kintsugi Link, we use the traditional method of kintsugi using genuine lacquer.
Information about workshops is posted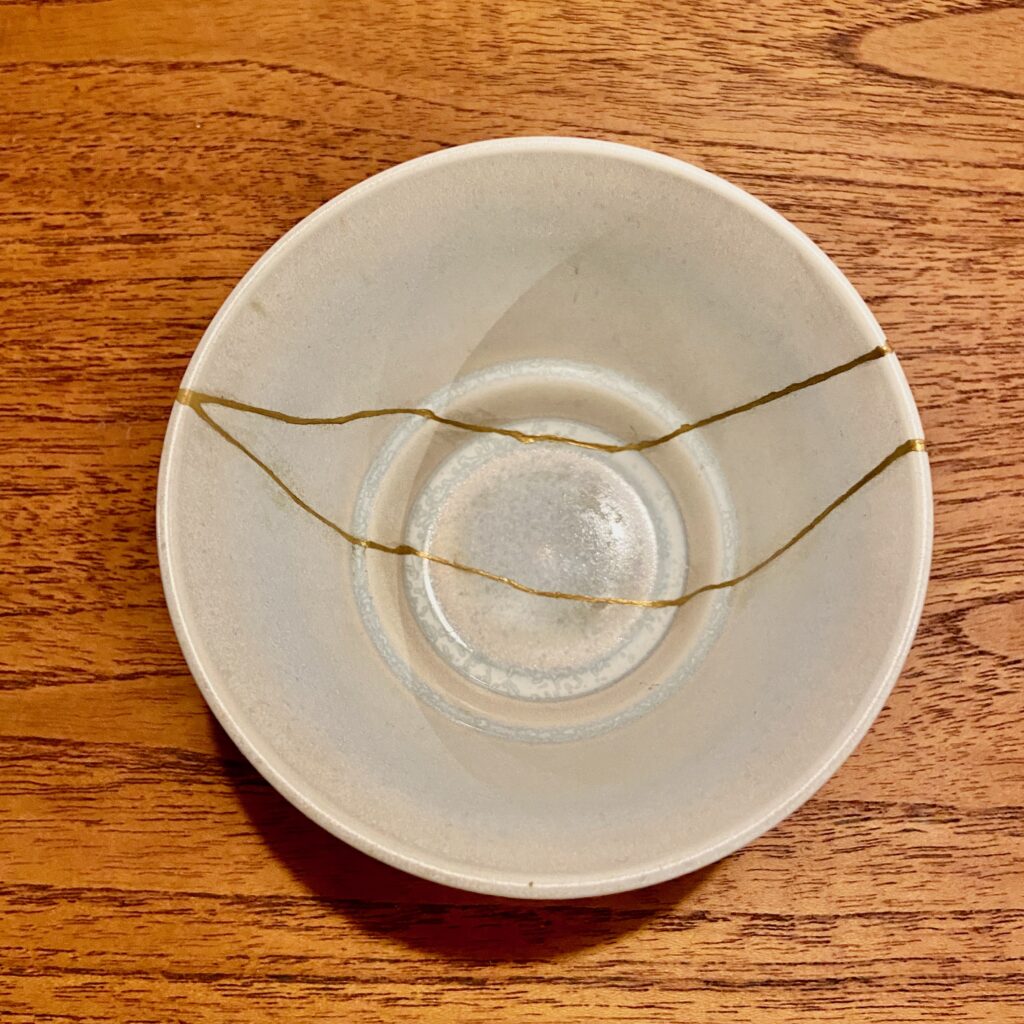 WORKS
There are various ways to finish kintsugi with lacquer. Gold, silver, colored lacquer, platinum, tin… The finishing process differs depending on the size and shape of the powder. There is also a method of repairing it so that it does not stand out, and a finish that draws lacquer work. Places that require strength, such as handles, are reinforced with hemp cloth or Japanese paper.
You can choose according to the color and usage.
NEW!! 
We are posting the latest news. Pre-order sales of lacquer muro have started.(2023.01.25)NEW!!
Repair
Please refer to the approximate repair costs. Please contact us from the inquiry form.
Profile
Kintsugi Link and Organizer Yumi Tsubota
New blog